Friday, September 26, 2008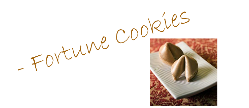 As told by

Fortune Cookies
at 8:31 AM

5 cookies cracked:
My Mom sent this to me too. I couldn't decide whether I wanted to laugh at her or throw my hands up in disgust. Have you see this yet?

http://bigshow.bigfolio.com/? s=000011662&t= 0e6a8ae03101be65098418ccb735e4 a1

Did she answer anything?

Here's how to undig ourselves from this financial mess (heard from the readio)
sell Alaska back to the RUSSIANS! And this dumb chick goes with!

Wow is right. She has the double talk down pat.

like such as... so we can build up our future...

*sigh*

And SHE'S supposed to make women feel better about the Republican Party?