First off, let me say I did indeed participate in this week's WWC, however, I've been a bit under the weather for the past few days, and have fallen behind, I'll post my WWC , along with this week's WWC on next Tuesday. Sorry for the delay.
On to the pressing issue of the day...
So I've been doing a bit of research on the Sunny Dog's itchy skin condition and from what I've found, in most cases, this stems from a food allergy. We've tried almost every commercial brand of doggie food on the market, and none have completely relieved her issues. So we've been reduced to feeding her benadryl every day. As you can imagine, tons of benadryl daily makes for one sleepy puppy.

Since we've decided to go with the organic options, home made meals vs pre packaaged, more veggies, less meats and so on, we've decided that it would benefit the Sunny-dog too, to have the same organic food options. I've been doing a lot of reading and found some cookbooks with organic recipes for dogs and cats. Complete with everyday meals and treats and even biscuits.
From what I've read, most meals and biscuits can be prepared in advance and frozen for longer storage, then thawed and fed to your pet when appropriate. I LOVE this. Home made food, I know whats going into it, no processed crap and no more worries about toxins in the food.
Even Pedigree, which has been our trusty standby, now has a salmonella recall.
My friend, Snappy, lost one of her dearly loved pups during that whole massive dog food recall two years ago when there was some toxin in everyone's dog and cat food. Her's was a case of an already elderly and diminished health pet who was subject to the toxic ingredients and it was just more than the little gal could handle. I most certainly don't want to risk that with my Sunny-dog.
I've found many reasons to go the all natural, organic route, among the top are :
1. Reduction of skin ailments and allergies.

Organic dog food may provide your pet with the best chance combating skin infections and allergies long term. It is free of artificial colors and flavor enhancers, chemical additives and toxic pesticides that could be the source of your dog's allergies. Organic dog food contains quality protein and grain sources of exceptional nutritional value. This supports your dog's immune system to help build resistance to skin infections.


2. More energy and a healthy weight.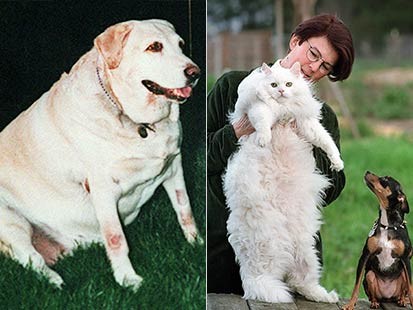 Plump pups and fat cats may be cute, but when they suffer from diabetes, organ failure, a back ailment or hip dysplasia, it is a serious, heart-breaking matter. Like humans, overweight pets tend to have less energy for the exercise that could improve their health and physical condition.
Once again, it is the superior nutritional value of organic foods that can make a difference. Since it is naturally more nutritious, many owners report their pets eat less organic food than other commercial varieties. Organic food doesn't contain bulk-fillers, so your pet consumes only what it needs to maintain healthy energy levels and life functions. It probably tastes better too! Dogs feel more satiated eating smaller amounts of tasty, nutrient-dense foods. An organic diet can help your dog (or cat) lose weight and exercise more.


3. Fewer digestive disorders.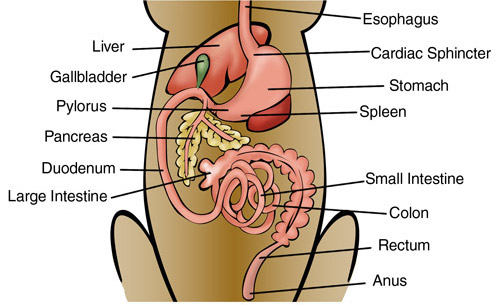 Superior sources of grains and proteins and a lack of chemicals and artificial substances makes organic dog food more digestible. (If your dog vomits occasionally after meals or commonly experiences gas, bloating or diarrhea, check with your veterinarian for underlying illness. )
Easily digestible oats, barley or other natural whole grains and human-grade turkey, lamb or chicken make a tremendous difference to your dog's digestive system. Rather than consuming corn or other bulk fillers and chemical additives, dogs will ingest only what it needs for healthy metabolic functioning. Pets eat and consequently eliminate less when they are on an organic diet. They tend to have more predictable bowel movements with firm, less smelly stools.


4. Better overall health and stronger immunity.

Even if you dog doesn't suffer from skin ailments, obesity or digestive problems, an organic diet can still be of benefit.
Although nearly every brand of dog food claims to be "nutritionally complete," most veterinarians still recommend "premium" brands of dog food over "grocery store" varieties. At the heart of the matter is and always has been the better nutritional value of the premium brands.
Organic dog food provides better quality sources of nutritional substances than even the non-organic, premium brands. It is more digestible for dogs. One final, key factor is that because it is more digestible, dogs are likely to absorb rather than eliminate more of the nutrients they require to maintain a healthy immune system. Boosting your dog's immunity may help prevent costly infections and illnesses that require veterinarian care.
5. Quality of Life and Longevity.


Just as the quality of your diet affects the quality of your life, what you feed your pet will have a direct impact on how he or she looks, feels, and acts. By feeding organic food you can help ensure your four legged friend lives a long, happy and healthy life.
A luxurious, shiny coat, energy to run and play, a healthy weight and a strong immune system can maximize your dog's life expectancy and quality of life into old age.