Wednesday, November 5, 2008
I feel so honored to have witnessed such a historic event in my lifetime.
Now, let the healing begin.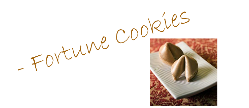 As told by

Fortune Cookies
at 6:52 AM

5 cookies cracked:
rock on Cookie :)

Such a historic day! :)

Hoop and I jumped on the couch.

I woke up this morning and ran to the computer to get online and make sure it really happened.

Also, love your WWC pics!

I'm a little behind, but catching up1

So glad about the outcome!